Facing the aftermath of the severe summer weather
Posted: 5 April 2023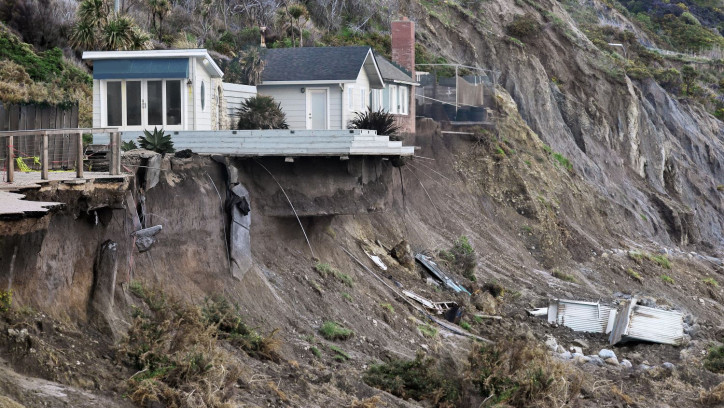 The summer of 2023 has proven to be one of New Zealand's most challenging, with severe weather hitting most of Te Ika-a-Māui the North Island and affecting the lives and livelihoods of thousands of New Zealanders.
In the month of January, the National Institute of Water and Atmospheric research (NIWA) reports that Tāmaki Makaurau Auckland received 45% of its annual rainfall, with many areas of Te Ika-a-Māui receiving over 400% of normal January rainfall. In February came ex-tropical Cyclone Gabrielle, bringing widespread flooding and damage to land and buildings across Te Ika-a-Māui, cutting off several communities from the rest of the country.
We know the road to recovery will be long and will bring many challenges. MBIE is here to support home and building owners, and those in the building sector as our communities look to start their journey. In order to assist people in navigating the remediation and recovery work being undertaken, MBIE has developed and updated a number of resources to provide information and guidance through this process.
For home and building owners, we have information on a range of topics:
Flood damaged buildings
Our guidance covers the legal obligations of home and building owners, how to remove water and water-damaged items, and advice on what to consider before undertaking repairs and how to minimise future damage.
Read the flood damaged buildings guidance
Damage to plasterboard
The information on this webpage provides advice on what to consider before starting any remediation or repair work, how to identify potential damage, why it's important to repair plasterboard, the types of plasterboard you may be working with, and the regulations surrounding the use of plasterboard.
Read more about damage to plasterboard caused by flooding
Slope stability
MBIE has created a PDF quick guide which provides direction for designers, and home and building owners on how to go about remediating any damage done to their buildings or surrounding areas where the foundations or ground has been affected by flooding or landslides. It covers safety issues, what to look for, what to do if the work is urgent, and exemptions that might apply.
Read the Slope Stability quick guide [PDF 4MB]
Placard information
MBIE's PDF on placards has information for home and building owners on what rapid building assessment placards are, what they mean for your building, and what the next steps might be for your home or building. It covers how a red or yellow placard can be removed or changed and details the process of a Detailed Damage Evaluation (DDE).
Read about placards (stickers) [PDF 276kB]
Building consent exemptions
This quick guide provides council staff, building practitioners, and home and building owners with information on what building work may not require a building consent following a severe weather event or earthquake. It focusses on exemptions that apply when remediating flood damage. The guide covers everything from fences and outdoor structures through to windows and internal walls, including a section on plumbing.
Read more about building consent exemptions [PDF 1MB]
Insurance claims
Working through insurance claims following a natural disaster can complex and stressful. The New Zealand Claims Resolution Service (NZCRS) can help home and building owners. The service provides access to a range of advice including case management, legal and wellbeing support.
Read more about NZ Claims Resolution Service and what they offer - nzcrs.govt.nz
Temporary Accommodation Service
Under the MBIE umbrella, our Temporary Accommodation Service (TAS) teams have been working hard and have assisted close to 600 households and whānau to find housing after the flooding. This mahi is ongoing.
Find out more about what the Temporary Accommodation Service has to offer - tas.mbie.govt.nz
Territorial Authorities
Resources for decision-makers and territorial authorities
Designated areas for building emergency management
The months ahead will require a lot of tough mahi. If you notice you or people around you are struggling, particularly if you are living or working in areas affected by the January floods or Cyclone Gabrielle, the Ministry of Health has a wealth of free helplines and resources for anyone to use.
Mental health and wellbeing – where to get help - health.govt.nz
Noho mai rā i roto i ngā manaakitanga katoa (Stay well, take care).
Tags in this article