BuiltReady modular component manufacturing scheme launched
Posted: 7 September 2022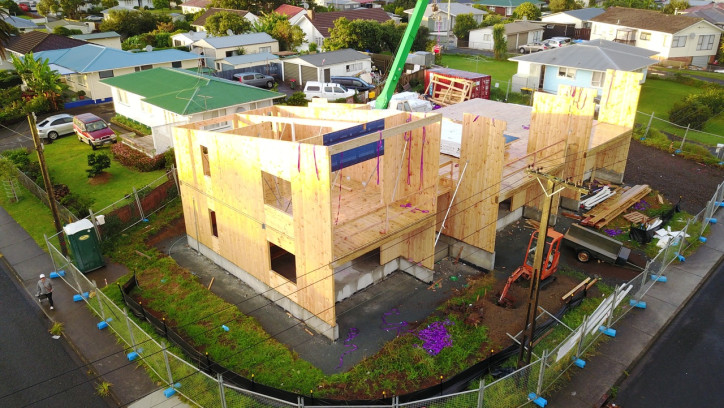 The new BuiltReady scheme is introduced alongside an updated and strengthened CodeMark scheme, both of which will enable faster consenting of quality assured homes and buildings.
The law changes for the new BuiltReady scheme and revised CodeMark scheme take effect today after being passed into law by the Building Amendment Act in June 2021.
BuiltReady is the new modular component manufacturing scheme which will allow manufacturers who meet certain requirements to access a streamlined consenting pathway. This pathway allows them to provide certificates covering their design and/or manufacture of modular components. These components will be 'deemed to comply' with the Building Code.
Modular components made offsite benefit from lower building costs, experience less delays, and produce significantly less construction waste.
Building Performance is developing guidance, resources and information for certification bodies and manufacturers interested in participating in BuildReady, as well as information for building consent authorities and consumers to provide further detail on the scheme. MBIE has also published scheme rules, which support the Building Act 2004 and relevant regulations by providing further detailed requirements for the scheme.
BuiltReady will be open for applications from certification bodies in late 2022 and open for applications by manufacturers in 2023.
Find out more about BuiltReady
CodeMark, is a voluntary scheme that allows building products and building methods to be certified as meeting the requirements of the Building Code. CodeMark certificates are a 'deemed to comply' pathway meaning Building consent authorities must accept a CodeMark certificate as evidence of compliance with the Building Code.
The changes to CodeMark, which have come into force alongside BuiltReady, aim to improve confidence in the scheme and lift the quality of product certificates to support more efficient consenting, while still enabling product innovation. By making these changes MBIE is able to ensure that all scheme parties are operating within a regulatory framework that has clear and consistent requirements and gives users of CodeMark certificates greater confidence in the quality of the certificates.
Image credit: Kāinga Ora.
Tags in this article