Learning from emergency events requiring building management
Posted: 30 July 2021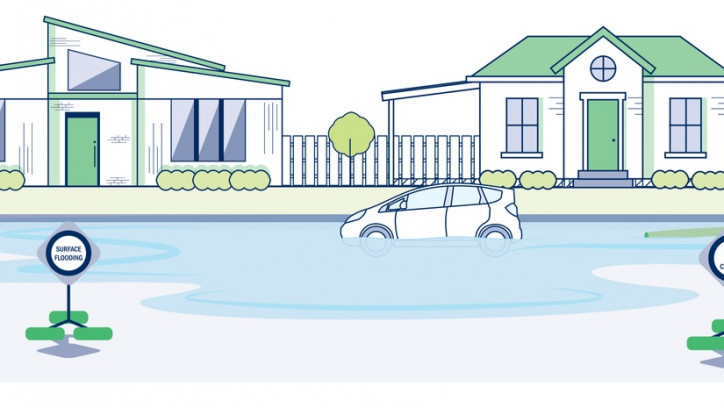 In late May throughout June 2021 and again in July, Aotearoa faced extreme weather events including severe flooding across the South Island and a tornado in South Auckland. The 2019 Building Act powers for managing buildings in an emergency were put to the test for the first time, with three separate designated areas established within six weeks.
When an extreme weather event such as a flood, earthquake or tornado occurs in a populated area, it is likely that buildings will be impacted. It's critical that councils are equipped to quickly mobilise the right resources to protect lives, and prevent further damage to buildings, public thoroughfares and critical infrastructure.
Councils have a responsibility to plan for these emergencies under the Civil Defence Emergency Act 2002 (CDEM), while MBIE play our part by coordinating training and maintaining the national capability of rapid building assessors to respond when an incident strikes. MBIE is also able to coordinate national building management support, and may lead rapid building assessment functions in a state of national emergency.
On 30 May 2021, heavy rain across the Canterbury region resulted in severe flooding, leading to several roads being closed and hundreds of houses being evacuated.
In response, the Canterbury Civil Defence Emergency Management Group declared a regional State of Emergency, and some councils conducted building assessments under the Civil Defence Emergency Management Act 2002.
Just over three weeks later, a tornado hit the Papatoetoe area south of Auckland. In this instance, a State of Emergency was not declared. This meant the Minister for Building and Construction was called on to approve Auckland Council's request to designate an area for building management for the first time under the new legislation. By designating the area under the Building Act, Auckland Council were able to use the rapid building assessment system and exercise powers including directing evacuations, inspecting properties and placing notices on buildings within the area.
Severe weather lashed the country once again in July, resulting in Westport Township becoming the first designated area identified by a CDEM Decision Maker (Controller) during a State of Emergency. The Buller District Council completed a rapid building assessment operation within two days, with the help of 12 assessors deployed from the Mainland BCA Cluster and NZDF.
Marlborough District Council, also operating within a State of Emergency, designated an area in Mahakipawa to manage ongoing risks to people as a result of the severe weather and flooding. While some properties in the designated area in Mahakipawa are not damaged, damage to the surrounding land poses a threat to life safety or a risk to other property.
Following these events, MBIE has reviewed the internal activation and designation application process and are adjusting the National Building Management Response plan to reflect what we have learnt.
Already, we have received informal feedback on information systems, record keeping and liaison. CDEM (interagency) and building assessment debriefs are scheduled in the coming weeks to provide formal avenues for feedback and information sharing.
We are continuing to seek feedback on the use of the rapid building assessment system, record keeping, and reporting requirements in both events.
Find out more about managing buildings in an emergency
Tags in this article