Reduce the spread of illnesses this winter
Posted: 15 July 2022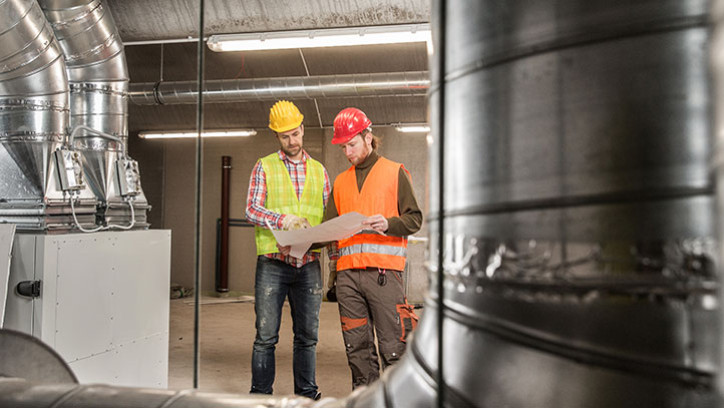 Good ventilation can help to stop illnesses like COVID-19 spreading throughout buildings.
New Zealand is seeing a rise in COVID-19, seasonal colds, flu and other respiratory illnesses in our communities and workplaces.
Taking steps to improve ventilation will make the workplace safer for your staff and customers. It helps your businesses by reducing the chance of respiratory illness being spread in the workplace, and other workers being off sick at the same time.
Keep spaces well ventilated
For commercial buildings with specified systems such as HVAC, it is important that these systems are regularly maintained and optimised to increase the turnover of air and help keep people safe. The Building Performance team have created a new guidance page with information on how to both maintain and maximise existing systems.
Controlling the spread of airborne diseases in commercial buildings.
A system can only work well if it's maintained. Keep your fans and ducts clean and clear, clean filters and replace as required, and ensure your flow rates are balanced. Your system should be regularly checked by a professional.
Talk to your ventilation professional about maximising the ventilation rate with the ventilation system you have, and switch to outside exhaust. This will mean more fresh air is brought in, and there will be less chance of COVID-19 being recirculated in the air. You can increase these settings as much as possible, while balancing the need to provide comfortable inside temperatures.
Keep your ventilation system on at nights and weekends, running at low speed.
Ventilation is one more layer protection for you, your staff, your customers and your businesses. The more layers of protection you put in place – such as staying home if sick, vaccination, mask wearing and healthy habits– the harder it will be for infections to spread.
The more people in a room together, the greater the risk of infections spreading from person to person. If there is no mechanical ventilation system, open windows and doors several times a day to increase fresh air flow and reduce risk. You should turn off any heaters while you're airing the building out.
Tenants of buildings
Business owners who are tenants within buildings should contact the building owner to ask about the system's maintenance and maximising the ventilation rate.