Registering as a Product Certification Body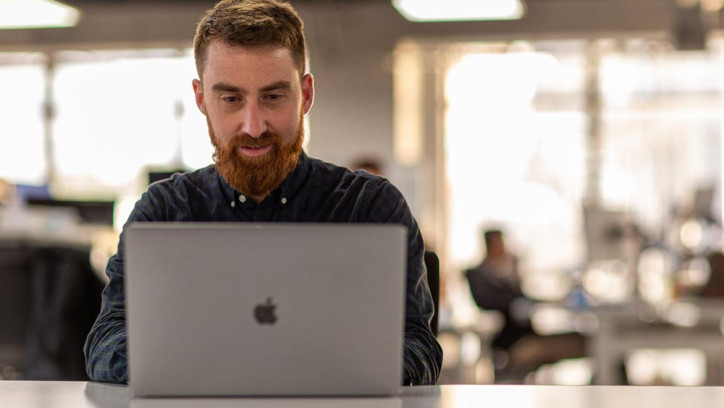 Once you have been accredited as a Product Certification Body (PCB) by JAS-ANZ you will need to apply to MBIE to become registered.
You need to submit certain information and documents alongside your application for MBIE to accept and assess your request for registering as a Product Certification Body.
You cannot issue product certificates under the CodeMark scheme until you have been registered.
Section 267A of the Building (Building Products and Methods, Modular Components, and Other Matters) Amendment Act 2021 (the Act) enables MBIE to register a product certification body under the CodeMark scheme if relevant criteria are met.
The Building (Product Certification) Regulations 2022 (the Regulations) set out the criteria, which include that the applicant must:
hold evidence of accreditation from the appointed product certification accreditation body (JAS-ANZ)
be a fit and proper person
pay the prescribed registration fee.
Fit and proper person requirement
An applicant for registration as a product certification body must be a fit and proper person. This means that they must:
be of a good character and have integrity
be able to maintain impartiality and independence in relation to their functions as a registered PCB
conduct themselves professionally
demonstrate an ability to conduct business in a responsible and ethical manner.
The determination of an applicant's 'fit and proper person' status will involve detailed consideration of information and enquiries about the organisation's attributes. Information for this assessment will be required for the following persons:
the applicant (company or organisation)
the individual responsible for the application
every individual responsible for the day-to-day management or control of any of the applicant's functions as a registered PCB (eg directors, operations managers).
More information on what specific information is required as part of this assessment is noted on the application form for registration.
Completing the application form
The applicant must complete all parts of the application form and provide all relevant information to support their application. This includes providing a 'fit and proper person form' for each individual that will need to be considered as part of the fit and proper person assessment.
The declaration on the application form must be completed by a person who has legal authority to sign on behalf of the applicant. A significant penalty may be imposed for making a false declaration.
Registration form for PCB [PDF 400KB]
Fit and proper person form [PDF 400kb]
Completed application forms can be sent to MBIE:

By email:
codemark@mbie.govt.nz
By post:
CodeMark Service
Ministry of Business, Innovation and Employment,
PO Box 1473, Wellington, New Zealand, 6140
Fees
The application fee for applying for registration as a PCB is an hourly rate that is specified in the Regulations.
The current fee for this application is $90.15 per hour of processing up to a maximum fee of $1,803.00.
MBIE will issue you with an invoice when we have finished processing your application. All application fees must be paid regardless of whether the application is successful or not. If your application is approved, you will not be registered until payment has been made.
The assessment process
Your application for registration will be assessed against the criteria set out in the Regulations. If approved, your registration will be recorded on the Building Performance website.
The time required to approve or decline your application will vary depending on the information provided, any further information required, and the complexity of the assessment required to confirm suitability of the applicant.
MBIE may need to contact you for further information or clarification about aspects of your application during the assessment process.
As part of the assessment process, MBIE may also make further enquiries to verify or seek information from third parties, in addition to the information provided by the applicant.
If MBIE becomes aware of information which will materially affect your application, you will be provided with an opportunity to comment on the information.
When the assessment of your application has been completed, MBIE will inform you of the decision in writing.
Approved applications
If your application is approved, you will be notified, and details of your registration will be recorded on the Building Performance website.
MBIE will monitor the performance of PCBs and may conduct an audit of a registered PCB to ensure the criteria for registration is still being met. MBIE will contact you prior to conducting an audit.
In addition, you will have ongoing responsibilities once certified and registered. Please see the section below on ongoing requirements of PCBs.
Declined applications
MBIE may decline your application for registration if:
you have not paid the required application fee
you do not meet one or more of the criteria for registration
you do not supply any further information that we may have asked for within the specified timeframes.
If your application is declined, you may be required to pay a fee for the time taken to process your application.
Withdrawing your application
You can withdraw your application at any time by providing MBIE written notice.
If your application is withdrawn, you may be required to pay a fee for the time taken to process your application.
Once registered as a PCB
Registered PCBs need to be aware of the potential enforcement action MBIE can take if registration criteria is no longer met.
The Act enables MBIE to suspend or revoke a PCBs registration if required.
A PCBs registration will automatically be suspended or revoked if its accreditation is suspended or revoked.
Revocation of accreditation or registration means that the PCB will be removed from the public register of PCBs.
MBIE may consider suspending or revoking the registration of a PCB if a PCB:
no longer meets the criteria for registration
fails to comply with the scheme rules.
MBIE will notify a PCB in writing if it intends to suspend or revoke their registration.
A PCB can withdraw its registration. If you wish to withdraw your registration you must notify MBIE in writing immediately.
Withdrawing your registration means:
you can no longer carry out functions under the CodeMark scheme
you will need to notify your certificate holders of your decisions and there may be contractual obligations that you need to meet. This could include facilitating a transfer of certificates to another registered PCB.