CodeMark brand transition timeframe
Last updated: 28 April 2023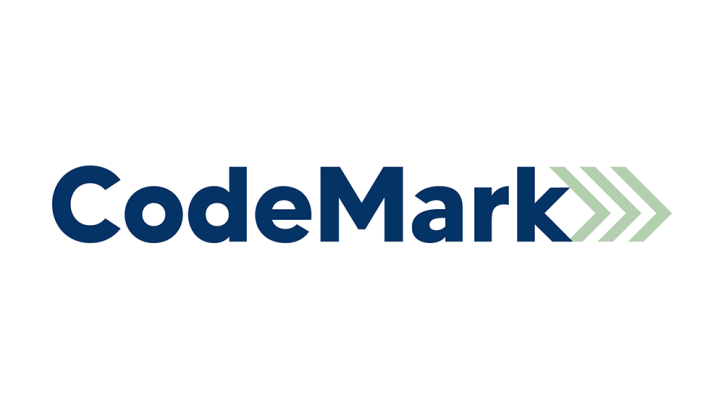 Rollout of the CodeMark brand transition
From May 2023, new branding is being rolled out for the CodeMark scheme.
In response to feedback from the industry collected from our consultation, MBIE has slightly delayed the rollout of the new brand and mark of conformity. Instead of using the new CodeMark brand starting the 1 March 2023, certificate holders will be able to use the new brand starting 8 May 2023.
This is to ensure robust guidance will be available for certificate holders and product certification bodies before the rollout of the new mark of conformity.
Monitoring and enforcement
Product certification bodies (PCBs) will take the lead on monitoring and enforcement. MBIE will provide a framework for certificate holder self-declaration, as well as a framework for interim self-reporting on how they are tracking to comply with the impending scheme rules. For example, certificate holders will need to self-declare when their new product has the updated mark of conformity. They may need to clarify whether product with the old mark of conformity is still on the shelves.
Outside of the scheme rule requirements annual review, MBIE will perform light touch monitoring to ensure certificate holders are using the new mark of conformity. If MBIE finds anything, this information would be passed back to the PCBs to enforce, unless it is something MBIE should take responsibility for.
Before we provide a detailed approach, we will consult and engage in conversations with you around the best method to enforce these new scheme rules. There will be a standard approach across every PCB to ensure the rules are consistently applied and enforced.
Transition timeline
Transition Phase
Start date
End date
Detail
Preparation
February 2023
April 2023
This time period will allow:

MBIE to supply brand files and certificate holder guidance
scheme participants to get ready for the transition to the new brand
product certification bodies to communicate with their certificate holders regarding the new mark of conformity requirements and provide them with the new brand imagery.

Launch
8 May 2023

From this date, transition of new product produced with new mark of conformity commences.

Scheme participants can begin using the new brand according to Schedule 2: Use of the mark of conformity in the CodeMark scheme rules at any time after May 2023 when MBIE announces the scheme rules update.

Begin using new brand
8 May 2023
1 Sept 2024

The existing mark of conformity can still be used throughout this time for product/packaging that is already in use.

You may use the new brand on existing products already manufactured. You may also use the new brand on associated marketing materials directly linked to the certified product or building method.

Deadline for new product/packaging
1 September 2024
Scheme participants must have all new product produced and packaged with the new mark of conformity.
Deadline for existing product/packaging
1 September 2025

Scheme participants must have any remaining stock marked with old brand withdrawn from sale or repackaged with new brand.

All product available must have the new mark of conformity.

Enforcement
2 September 2025
Enforcement that the old mark of conformity has been removed from certified products will come into effect from this date.