Last updated: 29 August 2023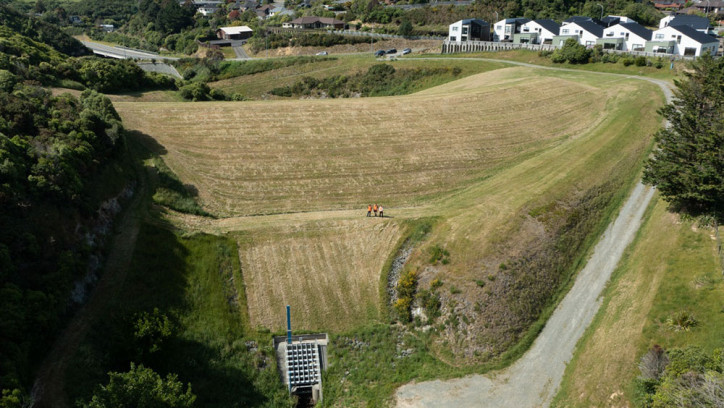 MBIE has a range of resources to help those impacted by the regulations, understand their responsibilities
Available resources
Dam safety regulations video
Infographic
A visual graphic showing the high-level key actions required by dam owners, engineers, and regional authorities.
Download an infographic summary of the provided dam safety guidance information [PDF 5.2MB]
On-line learning module
An online interactive course to help dam owners understand if their dam is impacted by the regulations, and to provide more detail around the key actions required by dam owners, technical practitioners, and regional authorities.
Dam safety learning module - learning.building.govt.nz
Guidance document
A detailed guidance document to assist dam owners, technical practitioners, and regional authorities in the performance of their functions and duties, and in the exercise of their powers, if any.
Download the guidance document [PDF 5MB]
Prescribed forms templates
Form templates that contain information that must be completed/provided by dam owners and submitted to regional authorities, under the regulations.
Dam classification certificate [PDF 89KB]
Dam safety assurance programme [PDF 85KB]
Annual dam compliance certificate [PDF 92KB]
How to measure and calculate dam volume
A resource to help agricultural dam owners calculate the volume of their dam and understand if they are impacted by the regulations.
Measuring and calculating the height and volume of agricultural dams [PDF 2.9MB]
Sector groups resource pack
Below are links to an article and images for the dam safety sector to use in their publications and on their webpages and social media platforms. There is also an A4 poster which can be printed.
The sharing of these will help to raise awareness of the dam safety regulations which commence on 13 May 2024.
Article – Preparing for new dam safety responsibilities [DOCX 635KB]
Image for website 800x800px [JPG 450KB]
Image for website 800x420px [JPG 260KB]
Image for social media 1080x1080px [JPG 700KB]
Alternative (ALT) text for images: Building Performance. Text, "Do you own a property with a dam or pond? Check if new dam safety regulations impact you." The Ministry of Business, Innovation and Employment's logo and the New Zealand Government logo.