9.3 Height-restriction gantries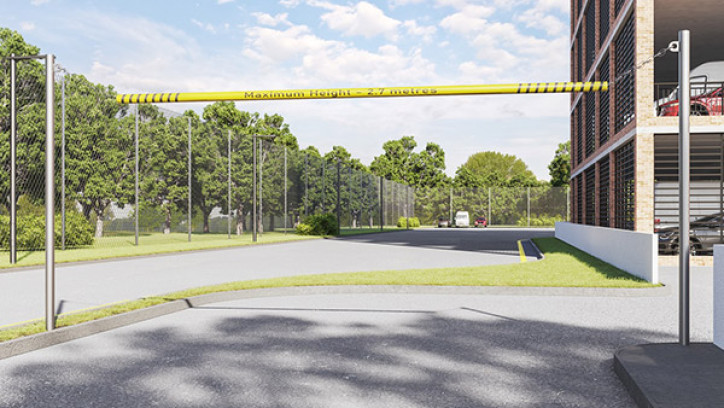 A building consent is not required for gantries, for example those restricting vehicles over a certain height from accessing an area.
This exemption only applies to height-restriction gantries, such as gantries that restrict vehicles over a certain height from going into a car parking building or beneath an underpass.
What is exempt
Constructing a new height-restriction gantry for a car parking building.
Replacing a damaged wooden height-restriction gantry with a new steel one.
Installing a new height-restriction gantry for a drive-through at a fast food restaurant.
Repairing a height-restriction gantry at a car parking building following impact damage from a vehicle.
What needs consent
Constructing a pedestrian bridge over a ramp which provides vehicle access to a basement customer car park. Although the bridge limits the height of vehicles that can use the ramp to a maximum of 2.1 metres, the main purpose of the bridge is to allow pedestrians and customers to cross safely over the vehicle ramp. Building a bridge is beyond the scope of this exemption and also of exemption 7.1., as the bridge will be higher than 1.5 metres. Therefore, this will require a building consent.
What the law says
26. Height-restriction gantries
1. Building work in connection with a height-restriction gantry.