Detailed regulatory guidance on the BCA accreditation scheme
The Ministry of Business, Innovation and Employment (MBIE) has developed detailed regulatory guidance for the building consent authority (BCA) accreditation scheme. You can access the guidance, and minimum standards and criteria for each regulation, to better understand the accreditation requirements of the scheme.
The regulatory guidance has been developed to support understanding of the Building (Accreditation of Building Consent Authorities) Regulations 2006 (the Regulations).
An applicant must be able to meet, and a BCA must be able to maintain compliance with, all the regulatory requirements of the scheme detailed in the Regulations and this regulatory guidance from this time.
To use this guidance, go to the regulatory requirement you require further information about. The regulatory guidance will outline the objective of the Regulation and the minimum standards and criteria necessary to comply with it. There are also helpful notes to guide the accreditation assessment process.
Where more help or information is needed, interested parties can contact MBIE. There is a process for requesting advice or further regulatory guidance.
The Building (Accreditation of Building Consent Authorities) Regulations 2006 are available on the Legislation website.
How to request further advice or regulatory guidance has more information.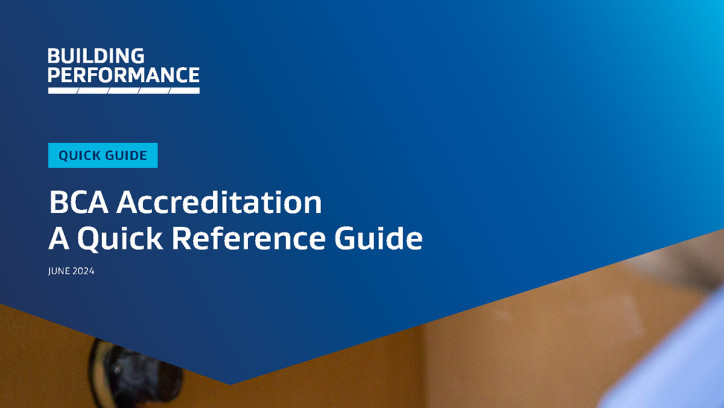 BCA accreditation quick reference guide
This guide lists the accreditation regulations for business as usual, your annual review and two-year assessment.
Checklists for BCA accreditation regulatory guidance
Checklists for the minimum criteria that must be met to become an accredited organisation or BCA.
The status of the regulatory guidance
MBIE has taken care in preparing the regulatory guidance and intends that it can be relied upon by applicants, accredited organisations and BCAs, and the accreditation body appointed by MBIE's Chief Executive under section 248 of the Building Act 2004.
The minimum standards and criteria in the regulatory guidance are those which the accreditation body will use to undertake accreditation assessments. The accreditation body will make a finding of non-compliance where an applicant, accredited organisation or BCA does not have policies, procedures or systems consistent with the minimum criteria, or where those policies, procedures and systems have not been consistently and effectively implemented.