34. Minor alteration to drains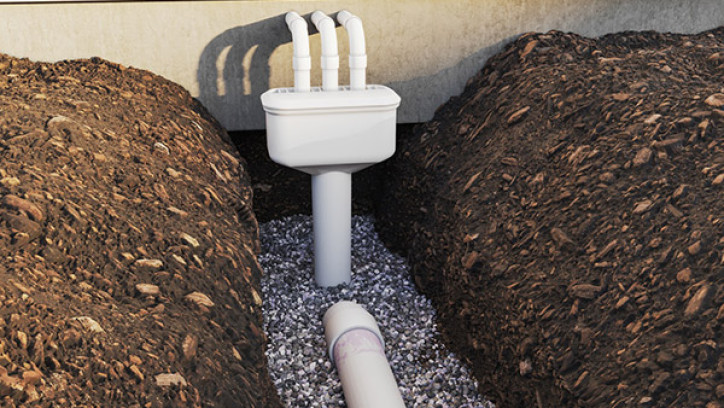 A building consent is usually not required for minor alterations to drains for a dwelling, if they are carried out by an authorised person.
What the law says
Schedule 1 of the Building Act 2004 states the following:
1. Alteration to drains for a dwelling if the alteration is of a minor nature, for example, shifting a gully trap.

2. Subclause (1) does not include making any new connection to a service provided by a network utility operator.
Guidance on the exemption
This exemption only relates to dwellings and enables an authorised person (refer to the glossary) to alter existing private drainage without needing a building consent. This sort of building work usually occurs during alterations to existing bathrooms, kitchens, laundries or toilets.
New connections to public drainage are specifically excluded from this exemption.
Examples where this exemption could apply
A homeowner instructs the plumber to relocate the kitchen sink to an adjacent wall (refer to exemption 35 – Alteration to existing sanitary plumbing (excluding water heaters)). The existing gully trap servicing the kitchen needs to be shifted a short distance to receive the discharge from the repositioned sink wastepipe.
A toilet pan has been repositioned in an existing dwelling's bathroom (refer to exemption 35) and is reconnected 1 metre downstream from the previous drain connection.
Installing a new access or rodding point for unblocking drains.
Capping a branch drain following the removal of sanitary fixtures from an outbuilding associated with a dwelling.
A NUO has provided a new sewer lateral connection at the boundary of an existing dwelling and capped the previous lateral. The owner's drainlayer reroutes a 2 metre length of drain to reconnect to the new NUO lateral.
Examples where building consent is required
A dwelling's branch drain is intended to be extended 16 metres. This will trigger the requirement for venting under Building Code clause G13 – Foul water, as the branch drain will exceed 10 metres. The length and venting requirements of the drain are more than a minor alteration, so a building consent is required.
A motel owner plans to reconfigure his laundry, which includes adding another laundry tub. As a consequence, the main drain will need to be extended by several metres around the perimeter of the building. Although the drain extension is minor, the installation of an additional sanitary fixture (ie the laundry tub) is outside the scope of exemption 35. Furthermore, as the building is not a dwelling, it is not covered by this exemption and a building consent is required.
The owner's drainlayer proposes to reposition a dwelling's drain connection into the NUO drain which traverses the property and is covered by an easement on the title. A building consent will be required as this is a new connection to a NUO drain.