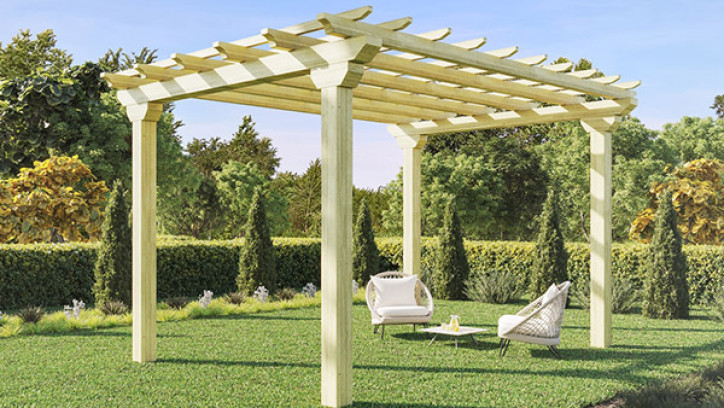 Pergolas don't require a building consent.
What the law says
Subject to section 42A of the Building Act, Schedule 1 exempts the following from a building consent:
Building work in connection with a pergola.
Guidance on the exemption
Pergolas are simple-framed and unroofed structures which are often used as garden features. For the purposes of this exemption, pergolas may either be attached to a building or freestanding. There is no limit on their size, but they must not be roofed.
Examples where this exemption could apply
An owner purchases a kitset for a 26 square metre, 2.4 metre high pergola.
A vineyard owner constructs a 100 square metre, 5 metre high pergola for wedding receptions.
A builder attaches a 10 square metre pergola to a dwelling. The pergola is over a deck which is accessed via French doors from the living room.
A council installs a 3 metre wide decorative pergola that runs the full length of a 250 metre long pathway in a public park.
Examples where building consent is required
An owner wishes to alter a 28 square metre pergola attached to her house by fitting clear polycarbonate roofing material to the structure. As the pergola will be roofed, it will not be covered by this exemption. The addition of the roof will turn it into a veranda but, as its area is greater than 20 square metres, it will not be covered by exemption 17 (porches and verandas) either and will require a building consent.
A garden centre wants to erect several pergolas covered in plastic sheeting to provide shelter for customers in the outside courtyard. The addition of the plastic covering to form a closed roof and walls means that the structures are no longer pergolas for the purpose of this exemption and a building consent will be required.