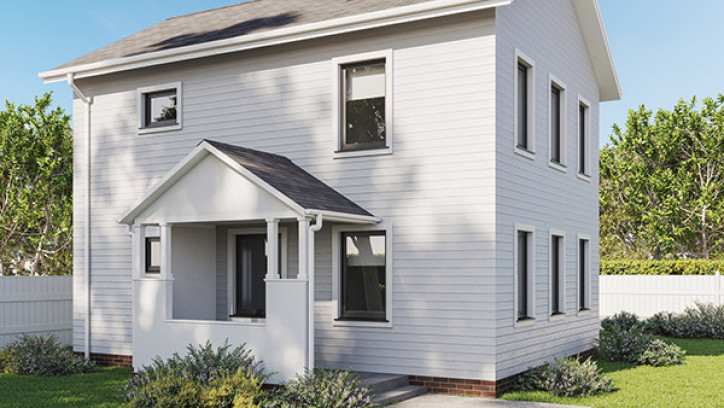 A building consent is usually not required for building work related to a porch or veranda up to 20 square metres, and attached to the ground-floor or first-storey level.
What the law says
Subject to section 42A of the Building Act, Schedule 1 exempts the following from a building consent:
Building work in connection with a porch or a veranda that:

(a) is on or attached to an existing building; and
(b) is on the ground or first-storey level of the building; and
(c) does not exceed 20 square metres in size; and
(d) does not overhang any area accessible by the public, including private areas with limited public access, for example, restaurants and bars.
Guidance on the exemption
Porches and verandas are usually made from permanent materials and often extend over raised decks or patios.
Porches are roofed structures which project from the face of a building. They may have sides but they are open at the front. Porches are generally used to protect a building entrance and to provide shelter.
A veranda is typically a long porch and can extend along the full length, or even around more than one side, of a building.
This exemption only covers porches and verandas up to a maximum of 20 square metres (this area includes any existing porch or veranda). They must also be located at ground or first storey level.
Examples where this exemption could apply
A building owner wishes to remove an existing porch from the entry to a dwelling. The porch is 20 square metres in size.
A first floor apartment owner wishes to increase the area of an existing veranda from 10 square metres to 20 square metres.
An owner of a multi-storey apartment building proposes to build a 15 square metre roofed structure with open sides to provide weather protection to the ground floor main entrance.
Examples where building consent is required
An existing veranda measures 10 square metres and the owner wishes to increase its size to 25 square metres. The existing structure may remain, but as the additional work increases the size beyond 20 square metres a building consent will be required.
The owners of a fourth storey flat wish to build a veranda. They will need to obtain a building consent as they are above the first storey of the building.
A restaurant owner wants to build a 15 square metre veranda to create an outdoor eating area. This requires a building consent as this is an area accessible by the public.