Building product information requirements
Last updated: 2 November 2021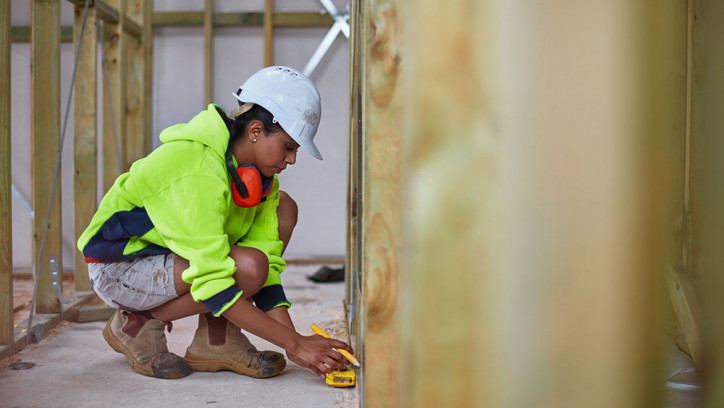 Learn what changes are proposed to building product information laws, and what that means for you.
How building products are currently regulated
Building products are central to safe and durable buildings, yet information about products is not required and they are only regulated through the consenting process by how they are specified and used in building work. This has created significant gaps and inconsistencies in information about building products.
Building Consent Authorities (BCAs) frequently need to request additional information about specified products to ensure compliance with building code requirements. This creates costly delays for building owners.
There is also an increasing range and complexity of building products and building methods, and cheaper alternatives available, increasing the risk of not meeting building code requirements from using an unsafe product.
What's changing?
The Amendment Act introduced the power to prescribe minimum requirements for information about building products that are available to the New Zealand market. This information will need to be provided by product manufacturers and suppliers. Distributors and/or retailers will need to check that the products they distribute or sell meet the information requirements.
The requirements will ensure people are given the information they need to make good decisions about products, use them as intended, and will provide clarity on who can be held accountable if something goes wrong.
It is proposed that a proportionate, tiered approach is introduced, where the information requirements would vary according to the following classes of building product:
Class 1: batch or mass-produced products that are typically available for retail or wholesale purchase.
Class 2: custom-made lines of products that are made to order to client specifications.
Class 3: gas and electrical products regulated under the Gas Act and Electricity Act and associated regulations.
It is proposed that for products in Class 1 and 3 the information will be required when the product is offered for sale by a distributor or retailer. For class 2 products, this information will be required to be made available prior to ordering so that potential consumers know they are ordering the right product.
The information required will be set by regulations which are still being developed. However, as an example, it is proposed the information requirements for Class 1 products include:
a description of the building product
details of the manufacturer or importer, including contact information
information on the scope and limitations of use for the building product
design, installation, and maintenance requirements
a statement confirming the product is not subject to a warning or ban under the Building Act 2004, or a description of any warning or ban that has been made in relation to the product.
What this means for you
Manufacturers and suppliers will be required to make a minimum level of information publicly available about the building products they sell.
Benefits:
Designers and builders have access to minimum building product information to help choose the right products and use them as intended.
Homeowners will understand maintenance requirements to ensure durability of products, and will benefit from higher quality building work, and time and cost savings from reduced rework to repair building defects.
More efficient consenting as Building Consent Authorities have the information they need to assess compliance with the Building Code.
More clarity on who can be held to account when something goes wrong with a building product.
Increased confidence in building products.