Building consent exemptions tool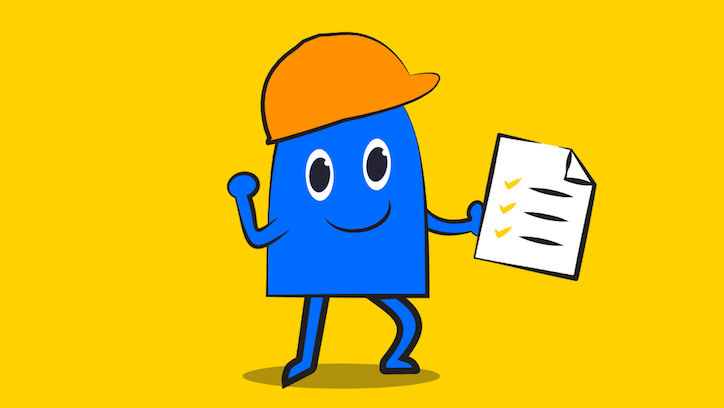 This online tool allows homeowners to answer a few questions about an upcoming project to see if it needs a building consent, or if it could qualify as exempt building work.
Introduction to the tool
Since the new suite of building consent exemptions launched back in August 2020, we've been busy creating an online education tool for homeowners.
We understand that determining what work needs a building consent and what doesn't can be tricky at times. By answering a few questions, the building consent exemptions tool can let you know whether your next project may be exempt from needing a building consent, and pulls together your next steps to read over before beginning construction.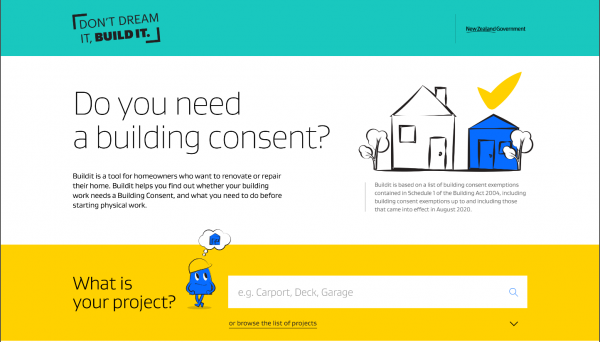 Use this online tool at canibuildit.govt.nz
How to use the tool
Find your project
Type in a project you're looking to work on, and the search bar will bring up all relevant search results. Choose one that's your best match. Alternatively, you can browse the full list of projects manually.
Answer some questions
Once a building project is chosen, there will be a few questions for you to answer about your project – at the end, this online tool will let you know whether you need to apply for building consent or whether your project may not need one.
Read through your next steps
Even if your project may not need a building consent, there are still some further steps you need to follow. This online tool lays these next steps out, and recommends what to read and who to talk to before any work begins.
Save your results page for future use
You might find it helpful to save this information, especially if you will be talking to professionals or your local council.
Which building projects are in the tool?
We've launched the tool with the most common homeowner focused exemptions and plan to further develop the tool and add more of the exemptions over time. The list of projects that this online tool can assist you with are:
Alteration to entrance or internal doorways
Awnings
Carports
Closing in existing veranda or patios
Decks
Fences
Garages
General repair, maintenance and replacement of building parts
Ground moisture barriers
Internal linings and finishes
Internal walls and doors
Pergolas
Permanent outdoor fireplace and ovens
Plumbing
Pole sheds or Hay barns
Pools
Porches
Private Playground equipment
Removal of building elements
Retaining walls
Sheds
Sleep Outs
Solar Panel Arrays
Tanks
Thermal insulations
Verandas
Windows and doorways