5.2 Ground moisture barrier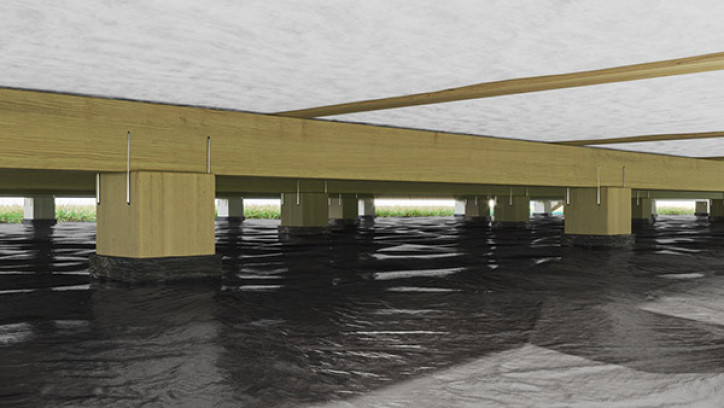 A building consent is not required for the installation of a ground moisture barrier in an existing building.
This exemption reflects that the installation of ground moisture barriers is building work with a low risk of causing danger to people or damage to other buildings.
Amended July 2019
Clause 13A of Schedule 1 was inserted, as from 1 July 2019, by the Building (Exempt Building Work) Order 2019.
The Residential Tenancies (Healthy Homes Standards) Regulations 2019, which came into force on 1 July 2019, set minimum requirements for rental properties in relation to heating, insulation, ventilation, moisture ingress and drainage, and draught-stopping.

This includes a requirement that all residential rental premises with enclosed subfloor spaces must have ground moisture barriers installed in those spaces where reasonably practicable.

The regulations provide a transitional period to give landlords time to comply with the new standards:

Healthy homes compliance timeframes | Tenancy Services
What is exempt
The subfloor space within an existing house is being retrofitted with a ground moisture barrier.
What needs consent
A ground moisture barrier is to be installed within the subfloor space of a new house under construction.
What the law says
13A. Ground moisture barrier
Building work in connection with the installation in an existing building's subfloor space of a ground moisture barrier.