About this guide: Designing buildings for access and usability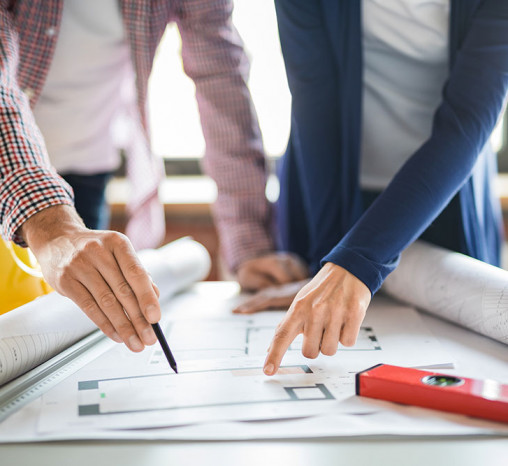 Find out what this guide is for and how to use it, and learn about universal design.
Buildings for everyone
The design, construction and management of public buildings and the spaces around them affects everyone. All public buildings are subject to the Building Act 2004 and the Building Code, and it is important that everybody will find the buildings easy to use, access or understand.
Permanent or temporary disability across a wide range of human capabilities affects about a quarter of the population at any one time. Everybody should be able to access public buildings with their normal level of support.
The Buildings for everyone guide has been developed for those who own, design, build and manage public facilities to:
improve understanding of universal design and promote accessibility in public buildings
improve understanding of the user experience for people with disabilities
provide guidance on the requirements of the Building Code relating to access
provide clarification of the areas where opportunity exists to design and construct to a better level of usability and accessibility.
Find out more about public buildings.
Disclaimer: 'Buildings for everyone: Designing for access and usability' provides information about good practice for the design of buildings that are safe and easy to use for everyone, some of which may exceed the requirements of the Building Code.
While the Ministry of Business, Innovation and Employment (MBIE) has taken care in preparing the document, it should not be relied upon as establishing compliance with all the relevant clauses of the Building Act or Building Code in any particular circumstances that may arise. This document is not a compliance document and may be updated from time to time. The latest version is available from the Building.govt.nz website.
Acknowledgements
This user guide has been developed for MBIE by Barrier Free NZ, and Richard Cullingworth (Dip Surv FRICS, Chartered Building Surveyor and Accessibility Advisor for Barrier Free). Barrier Free acknowledges the assistance of: Carina Duke, Blind Foundation; Clive Lansink, Accessible Information and Communications Limited; Vivian Naylor, CCS Disability Action; Colleen Jones, Jones Consultancy; Sarah Cameron, WSP- Opus; and Ron Pynenburg, Pynenburg & Collins in the preparation of this guidance.
Universal design
Providing a better and more usable environment for everyone is a fundamental tenet of good design. To address the needs of everyone using public buildings, this guide has been developed from a universal design perspective.
Universal design is about approaching design of the built environment with the knowledge that a wide range of people with different physical, sensory and cognitive capabilities will be using a building. The starting point for using the information in this guide is understanding what universal design is, how to apply it in practice, and where it differs in approach from accessible design.
This guide aims to explain the universal design approach in practical terms, provide guidance on addressing conflicting requirements, and present a body of knowledge from which to develop designs that work for everyone.
Find out more about the practical application of universal design.
How to use this guide
The guide offers valuable insights into the user journey for people with a wide range of physical, sensory and cognitive capabilities and provides information on practical approaches to the design, construction and management of public buildings to meet building user needs.
The guide consists of 11 sections.
The first section on building user activity looks at the three common activity processes that all building users go through – gather information, process that information and take action. In each of the ten following sections a commentary is included to provide a better understanding of the needs of various building users and how design decisions can affect them. Practical suggestions are then offered as design considerations to address the issues identified.
This guide presents a foundation on which good design decisions can be made. It does not go into design detail or individual solutions as this is the remit of the designer and will vary from situation to situation. This avoids the inappropriate application of standard solutions which may not meet building users' needs in the particular environment being considered.
The current legislation for regulating the minimum compliance for accessibility is the Building Act 2004 and the Building Code. MBIE issues Acceptable Solutions and Verification Methods for complying with the Building Code and these provide specific ways to construct buildings that will comply with the relevant Building Code provisions, including accessibility. The New Zealand Standard, NZS 4121:2001 'Design for Access and Mobility – Buildings and Associated Facilities' is also a means of compliance with the Building Code.
For reference purposes, relevant performance criteria from the Building Code are included in each section.
Who should use this guide
Designers:
To act as a resource during the design and construction phases
For training purposes to upskill new and existing designers
To inform accessibility discussions and design considerations of pre-application meetings.
To inform accessibility reports to accompany Building Consent applications.
Developers:
To obtain better buildings with reduced life cycle costs.
To attract better potential purchasers.
To be a required consideration by designers appointed on new developments.
To act as a framework for analysis of the usability of newly completed buildings.
Owners and occupiers:
As a framework for the assessment of a developer's proposal, lessee's alterations and post-occupancy design assessments for feedback to developers and designers.
As a framework for costing required alterations during purchase negotiations.
To assist in the planning of post-occupancy construction, alteration and maintenance work.
Facility/building managers:
As a resource when planning cleaning, alteration, repair or redecoration work.
To help explain building users' comments about the use of the building.
All guidance related to Buildings for everyone: Designing for access and usability