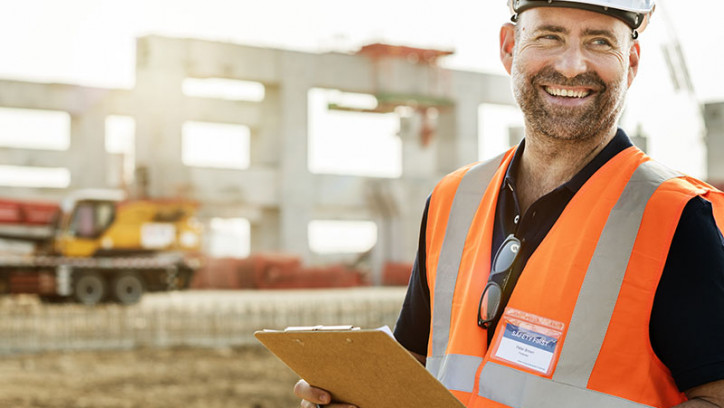 The Building Code update programme outlines the topics being worked on for current and future consultations. These topics supports other programmes of work such as higher-density housing and Building for Climate Change.
Current focus (2021)
MBIE is preparing to consult on changes that support higher-density housing and Building for Climate Change as part of the Building Code update programme.
Learn more about higher-density housing
Learn more about Building for Climate Change
H1 Energy Efficiency
Increasing the minimum thermal insulation for residential homes and non-residential buildings provided in the H1 Acceptable Solution and Verification Methods requirements. This will include further refinement of the existing climate zones in New Zealand used to determine the requirements.
Energy efficiency of heating, ventilation, and air conditioning (HVAC) systems in commercial buildings
Providing a new verification method which HVAC system designers can use to demonstrate compliance with requirements found in Building code clause H1.3.6.
Natural light for higher-density housing
Issuing new Acceptable Solutions and Verification Method for G7 Natural Light to accommodate higher-density housing options and allow the use of computer modelling as a verification method.
Routine maintenance
Through revisions to:
Engineering standards for steel reinforcement in concrete, steel fabrication and composite structures (amending B1/VM1 with revisions to AS/NZS 4671 "Steel for the reinforcement of concrete", AS/NZS 5131 "Structural steelwork – Fabrication and erection", AS/NZS 2327 "Composite structures – Composite steel-concrete construction in buildings")
Weathertightness testing for higher-density housing (Amending E2/VM2 to cite a newer version of BRANZ EM7 "Performance of mid-rise cladding systems")
Editorial changes in B1/AS1
Operating protocols
In addition to the annual Building Code update, we are also consulting on the role of MBIE, as the regulator, in the upkeep and referencing of building and construction standards.
We have proposed "operating protocols" which identify criteria to guide this work. In the protocols, we provide greater clarity on what the regulator is looking for in terms of standards being referenced in the Building Code system, and we also identify a group of approximately 40 standards which we plan to focus our resources on supporting.
This is the first in a series of operating protocols that MBIE is developing, to provide increased transparency and certainty about the activities we undertake as stewards of the Building Code. Each protocol will provide information about an aspect of Building Code-related work, and rules and/or principles that will help guide that work.
Future focus
MBIE is continuously improving the built environment in New Zealand and working on future changes that would support higher-density housing and Building for Climate Change as part of the Building Code update programme. Below are some topics we are focusing on for future updates.
Structure and Geotech
Timber treatment and timber use (Amending B2/AS1)
Timber-framed buildings up to three storeys in height (Supporting a new version of NZS 3604 "Timber-framed buildings" and amending the citation in B1/AS1)
Timber structures design for complex buildings (Amending B1/VM1 to cite new versions of NZS AS 1720.1 "Design methods for Timber Structures" and AS/NZS 1720.4 "Timber structures - Part 4: Fire resistance of timber elements")
Addressing seismic risk in structural and geotechnical engineering design (Amending B1/VM1 and B1/VM4)
Issuing information to support Low Damage Seismic Design with support from Engineering New Zealand
Issuing guidance for earthquake geotechnical engineering practice modules.
Protection from fire
Fire performance of external wall cladding systems next steps (Amending C/AS2 and C/VM2)
Protection from Fire for residential homes (Amending C/AS1 and F7/AS1)
Enabling effective firefighting operations (Amending C/AS1, C/AS2, C/VM2)
Revised framework for fire engineering design of complex buildings (Amending C/VM2)
Revised fire safety standards including sprinkler systems, fire alarm systems, building hydrants, and reaction-to-fire testing (Amending C/AS1, C/AS2, C/VM2).
External envelope and internal environment
Weathertightness and thermal performance of windows (Amendments to E2/AS1 and E2/VM1 including updating citation to TS4211 "Specification for performance of windows")
Changing the Building Code regulations for H1 Energy Efficiency, G5 Interior Environment, G6 Airborne and impact sound
Implementation of the operational efficiency and whole-of-life embodied carbon emissions frameworks into the Building Code to support the Building for Climate Change programme.
Building services
Plumbing and drainage – Adoption of a new set of standards in E1/AS2, G12/AS1 and G12/AS2 as a result of revisions to AS/NZS 3500 "Plumbing and Drainage".