6.1. Porches and verandas up to 20 sqm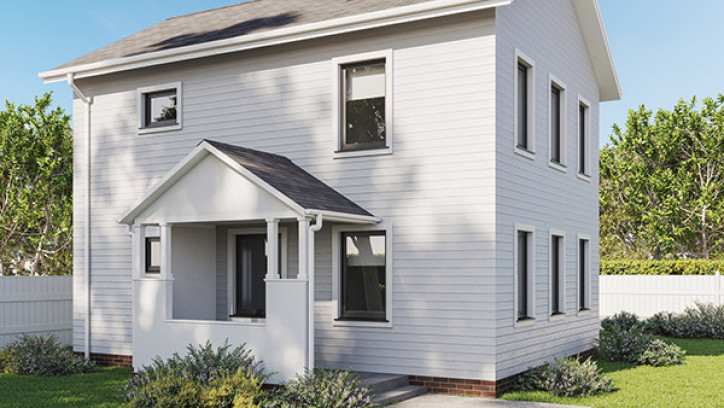 A building consent is usually not required for building work related to a porch or veranda up to 20 square metres, and attached to the ground-floor or first-storey level.
This exemption allows for extending existing porches and verandas up to a total maximum of 20 square metres. Additional porches and verandas may be added but the maximum size must not exceed 20 square metres. They must also be located at the ground level. This exemption does not apply where a member of the public might have access to the areas covered by a porch or veranda.
If a homeowner intends to build a veranda or porch greater than 20 square metres but not exceeding 30 square metres on the ground floor, exemptions 17A or 46 (sections 6.3. or 6.2.) may apply.
What is exempt
A building owner wishes to remove an existing porch from the entry to a dwelling. The porch is 20 square metres in area.
A ground floor apartment owner wishes to increase the area of an existing veranda from 10 square metres to 20 square metres.
An owner of a multi-storey apartment building proposes to build a 15 square metres roofed structure with open sides to provide weather protection to the ground floor main entrance.
What needs consent
An existing veranda measures 10 square metres and the owner wishes to increase its size to 35 square metres. The existing structure may remain, but because the additional work increases the size beyond 30 square metres, a building consent will be required.
The owners of a fourth floor flat wish to build a veranda. They will need to obtain a building consent because the veranda is not on the ground floor of the building.
A restaurant owner wants to build a 15 square metre veranda to create an outdoor eating area. This requires a building consent because this is an area accessible by the public.
What the law says
17. Porches and verandas not exceeding 20 square metres in floor area
Building work in connection with a porch or a veranda that:

(a). is on or attached to an existing building; and

(b). is on the ground or first storey level of the building; and

(c). does not exceed 20 square metres in floor area; and

(d). does not overhang any area accessible by the public, including private areas with limited public access, for example, restaurants and bars.