12. Internal linings and finishes in existing dwelling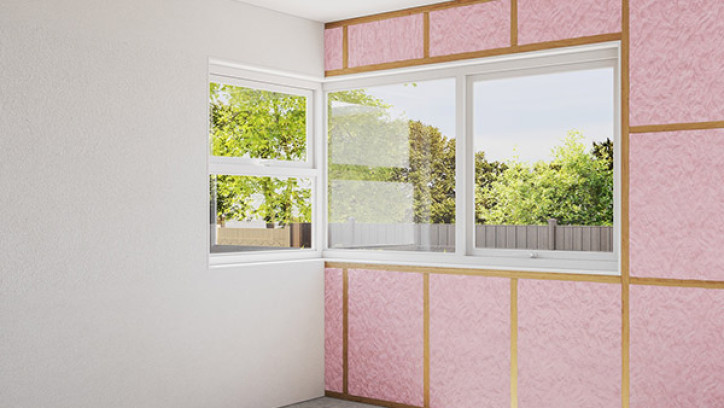 A building consent is not required to replace or alter a dwelling's internal linings and wall, ceiling and floor finishes. 
What the law says
Subject to section 42A of the Building Act, Schedule 1 exempts the following from a building consent:
Building work in connection with any internal linings or finishes of any wall, ceiling, or floor of an existing dwelling.
Guidance on the exemption
This exemption allows you to replace or alter any or all of the linings and finishes of walls, ceilings or floors of an existing dwelling (whether single or multi-unit). Unlike exemption 1 (general repair, maintenance, and replacement), this exemption does not require you to use comparable materials.
As wall and ceiling linings often provide bracing and fire resistance, we recommend you seek advice from an appropriately qualified building practitioner before carrying out any such work.
Wet area or level entry showers are generally outside the scope of this exemption. For guidance, refer to Wet area showers need building consent.
Seek professional advice

If you are not sure whether proposed building work could affect Building Code compliance including with fire safety, structural performance and internal moisture requirements, first ask the advice of a suitably qualified person.
Examples where this exemption could apply
Replacing the ceiling lining (which is a bracing diaphragm) in an existing semi-detached dwelling because of water damage, with a new bracing diaphragm.
Replacing earthquake-damaged lathe and plaster wall linings in an existing detached house with wood panelling to dado height over full height plasterboard sheets.
Replacing a dwelling's tongue and groove floor boards with particle-board sheets.
Replacing a dwelling's plasterboard internal linings with new plasterboard.
Examples where building consent is required
Replacing internal linings and finishes in commercial and industrial buildings will require a building consent (unless the proposed work is covered by another exemption; eg exemption 10).
Installing a tiled wet area shower in an existing dwelling will require a building consent. This is because the construction of a wet area shower generally includes critical building work, such as waterproof membranes and structural modifications to the flooring system.