Building consents, development fees and using licensed professionals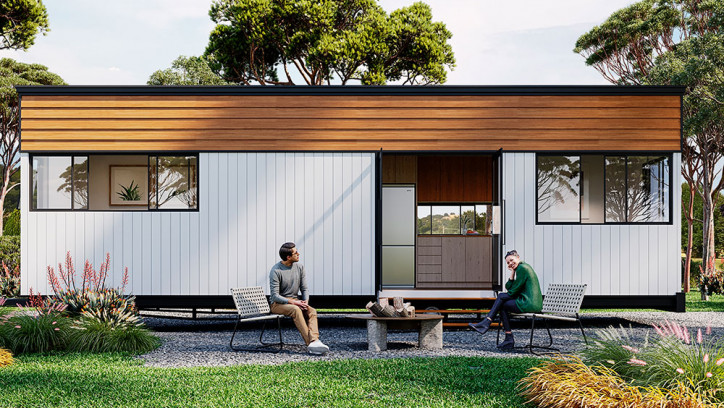 What needs consenting, development fees and using licensed practitioners to complete the work.
Building consents and development fees
You will need to obtain a building consent to connect to the onsite utility services such as potable water, storm water and wastewater.
Tiny houses that connect to services may be subject to paying a development contribution levy. This is generally a one-off cost that is paid to the local council that for the purposes of infrastructure.
Using licensed professionals
Using an Licensed Building Practitioner to carry out restricted building work
Restricted building work is work that is critical to make a home structurally sound and weather tight.
You must use Licensed Building Practitioners (LBP) to design, carry out or supervise this work. Your choice of designer, builder or tradesperson is important as not all building practitioners are licensed.
Learn more about when you need to use a Licensed Building Practitioner - lbp.govt.nz
You as the owner are responsible for ensuring that any restricted building work is carried out by an LBP. Under the law, each LBP who carries out restricted building work on your home must provide a Certificate of Design Work and a Record of Building Work, where applicable. You need to provide this evidence to Building Consent Authorities.
The council's role is to consent and inspect the restricted building work. This protects you and future owners by creating a record of who did what on your house and how it meets the Building Code.
LBPs are registered and required to keep their skills and knowledge up to date and are licensed for the type of work they do. The licence classes include:
design
carpentry
roofing
brick and blocklaying
external plastering
foundations
site
Find a licensed building practitioner - lbp.govt.nz
Doing restricted building work yourself
You can build, renovate or repair your own home using the Owner-Builder Exemption, but you still need to meet Building Code requirements, apply for any consents and let your council know.
All the building work you do must still comply with the Building Code, and will be inspected as usual during your building process. You are responsible for the quality of work or any defects.
There are criteria you need to meet to be considered an owner-builder. You are an owner-builder if you:
live in or are going to live in the home (this includes a bach or holiday home)
carry out the restricted building work to your own home yourself, or with the help of your unpaid friends and family members
have not used the Owner-Builder Exemption to carry out restricted building work to any other home in the previous 3 years.
However, you cannot carry out all aspects of construction work, even with an Owner-Builder Exemption. There is some specialised building work which must be carried out by a suitably qualified person. This work includes:
plumbing
gas-fitting
drain-laying
electrical work.
Find out more about the Owner-Builder Exemption
Using an Authorised Gasfitter
All gasfitting work, including the installation of gas appliances, must be undertaken by an authorised gasfitter, including gasfitting within a tiny house.
Gasfitting is any work involved in:
installing, altering or repairing gas appliances including the fixing or unfixing of any gas pipes, ventilation or flue pipes, commissioning gas appliances and ensuring their safe operation (including the testing, setting, checking and adjusting of safety devices, combustion conditions and controls associated with the gas installation and ensuring there is adequate ventilation).
includes work on appliances fitted to ships, boats, caravans, motorhomes, trains and any other vehicles, and also includes work on gas appliances fixed within buildings that are supplied by gas bottles of any size.
Gasfitting work must comply with the Gas (Safety & Measurement) Regulations 2010 which require that all gas appliances and fittings are capable of operating safely when installed correctly and used for their intended purpose.
Upon completion of gasfitting work, a certifying gasfitter must issue a gas safety certificate and certificate of compliance which records information about the gasfitting work and verifies that a completed, connected installation or part gas installation is safe to use.
Find out more about gasfitting, plumbing and drain laying - pgdb.co.nz
Learn more about electrical and gas safety requirements -worksafe.govt.nz
Using a registered electrician to carry out electrical work
Any person other than a homeowner who carries out prescribed electrical work is required to be registered by the Electrical Workers Registration Board (EWRB).
WorkSafe administers the principal laws governing electrical work in Aotearoa New Zealand.
These are:
Electricity Act 1992
Electricity (Safety) Regulations 2010
New Zealand Electrical Codes of Practice
You must obtain an energy work certificate on completion of any electrical work, as required by the Electricity Act 1992. When you submit an application for a Code Compliance Certificate, you must also include any energy work certificate.
Find out more about using a licensed professional for electrical work - worksafe.govt.nz
Guide to applying for a building consent [PDF 3.1MB]
Electrical Warrant of Fitness for a tiny houses on wheels
You must get an Electrical Warrant of Fitness (EWOF) if you are connecting to an external power supply. This ensures that your connectable installation is electrically safe to use.
Connectable installations in vehicles includes caravans, camper vans, motorhomes, camper trailers with or without accommodation.
The Electricity Act 1992 definition includes a connectable installation as an electrical installation in a vehicle that may be connected to an external power supply.
Connectable installations must first comply with Part 2 of AS/NZS 3000: 2007: Electrical installations and then for all connectable installations (eg caravans and motorhomes) comply with AS/NZS 3001:2008 (Electrical installations – Transportable structures and vehicles including their site supplies).