A new manufacturer certification scheme
Last updated: 2 November 2021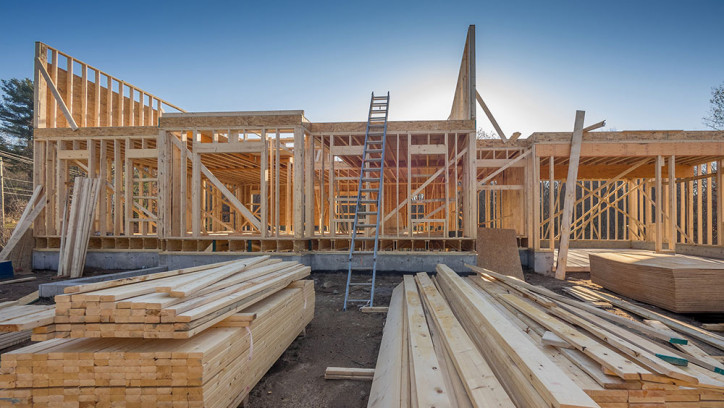 Find out about proposals for innovative and affordable housing, such as prefabrication and off-site manufacturing.
Current state
Current building consenting processes are best suited to traditional construction methods, and can present barriers, duplication and delays for more innovative products and methods.
There is also variation in how Building Consent Authorities (BCAs) throughout New Zealand apply the Building Code to some modular component manufacturing methods when checking for compliance, leading to uncertainty for the building sector and homeowners.
The building regulatory system needs better ways of dealing with these construction methods and new and innovative building components manufactured off-site.
What's changing?
This Amendment Act introduced new voluntary manufacturer certification scheme for Modular Component Manufacturers (MCM).
Prefabricated construction will be monitored to consistently produce a good quality product. The entire process from design (where relevant), manufacture, assembly, transportation and installation on-site, will be assessed through checks and balances to ensure construction meets the requirements of the building code.

If manufacturers meet robust quality standards and criteria, they can apply for certification to produce modular building components in one of two ways:
Manufacture only – they can manufacture modular building components to a building code compliant design.
Design and manufacture – they can manufacture modular building components to a building code compliant design that they have developed or adapted themselves.
Third party inspections, audits and post-certification surveillance will ensure certified manufacturers are producing modular components that meet the requirements of the New Zealand Building Code.
BCAs can focus on on-site building work not covered by the MCM certification such as site works, foundations, plumbing and electrical connections or connections to utilities such as sewerage and storm water.
The Amendment Act gives Cabinet the power to make regulations and the Chief Executive of MBIE the power to make detailed rules for the scheme. These changes will be implemented around May 2022 (with dates to be confirmed).
What this means for you?
Shorter and more efficient consenting for certified manufacturers, with fewer inspections needed.
Less duplication and fewer delays will save time and money without compromising quality.
Confidence for Building Consent Authorities that certified manufacturers' construction is compliant with the Building Code.
Frees up Building Consent Authorities to focus on the compliance of on-site installation like foundations and site works, or elements not covered by the scheme.
Building owners may benefit from more building choices and reduced time and costs, and be assured of quality construction in a controlled environment.