Alert Level 3 for building and construction
Last updated: 23 September 2021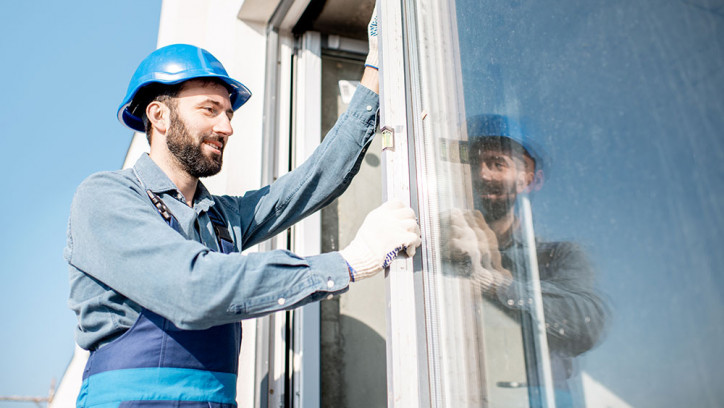 Level 3 includes restrictions to keep workers safe, limit interaction with customers and help prevent the spread of COVID-19.
The information on this page is based on the COVID-19 Public Health Response (Alert Level Requirements) Order (No 12) 2021 effective from 11:59pm 21 September 2021.
Building and construction at Alert Level 3
Building, construction and maintenance services can operate in Alert Level 3. Building and resource consenting services (for example, building inspections and geotechnical inspections) can also operate.
Retailers and suppliers are allowed to sell to tradespeople on site provided that health and safety measures such as physical distancing take place.
Tradespeople may enter people's homes to do any repair or construction work, however you must put in place appropriate health and safety measures including physical distancing and contact tracing requirements.
Information on what health and safety measures are required is available at Construction Health and Safety New Zealand (CHASNZ) or at WorkSafe.
At Alert Level 3, everybody who can work from home should do so and businesses that require close physical contact cannot open. Where working remotely is not possible, on-site work is permitted only if appropriate health and safety measures and physical distancing measures are in place for both workers and (where relevant) building occupants.
Level 3 health and safety protocols - chasnz.org
Working at level 3 - worksafe.govt.nz
Please continue to follow beforeUdig protocols before beginning any ground work
Operating a business safely at Alert Level 3 - covid19.govt.nz
Business travel within Alert Level 3
The purpose of Alert Level 3 is to limit the movement of people to only that which is absolutely necessary. This helps to limit the spread of COVID-19 in the community.
Wherever possible, businesses should be enabling their workers to continue working from home.
You cannot apply for business travel documents to travel within your own alert level. We recommend that you ask your employer to provide a written letter detailing why you are travelling and use this as your documentation.
For businesses permitted to operate at Level 3:
You are allowed to leave your home to work at a business or service that can operate at Alert Level 3. The business or service must be in the same or neighbouring region in the Alert Level 3 area as your home.
Businesses and services need to have systems and processes in place to minimise travel for workers and manage the risk of spreading COVID-19 for workers who do travel.
Where workers do need to travel to work, businesses should put in place mitigations for the risk this may create. Examples include rotating shifts to minimise the number of people they have contact with at work and providing meals so that workers do not need to visit the supermarket or food businesses while at work.
Permitted movement under Alert Level 3 - covid19.govt.nz
Travel between Alert Levels 3 and 2
The permitted reasons for travelling across the Alert Level 3 and 2 boundary are the same as for the Alert Level 4 and 2 boundary, and are defined in Schedule 5 of the Public Health Order.
Information about the process and how to apply is on the Business travel for building and construction page.
Business travel for building and construction
Information about the reasons travel requests may be granted can be found on the Criteria for permitted travel in and out of Alert Level 3 page.
Criteria for permitted travel in and out of Alert Level 3
Information for councils and professional services
Under Alert Level 3, building and construction site inspections can take place, including Building Warrant of Fitness inspections, building inspections and maintenance of specified systems, with appropriate safety measures in place. Businesses are encouraged to make use of technology to carry out remote inspections where possible.
BWoFs and specified systems under COVID-19 restrictions
Building consenting evidence
At their discretion, Building Consent Authority's may consider accepting other forms of evidence to be satisfied on reasonable grounds that the work has been carried out in accordance with the building consent; for example, a homeowner or builder may provide photographs of completed work. Homeowners or builders should make prior agreements with council staff about the forms of evidence.