Alert Level 2 for building and construction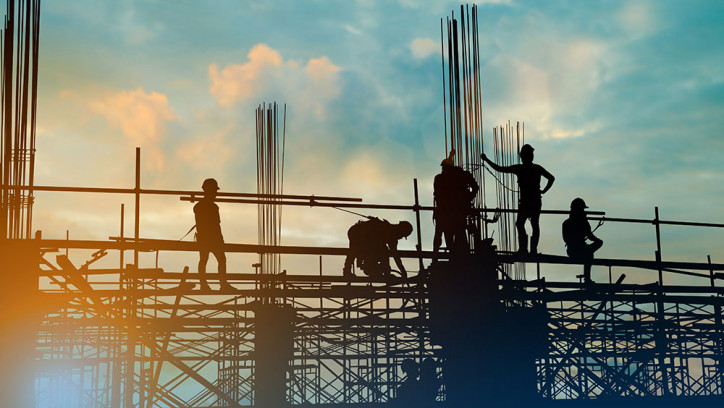 Level 2 includes restrictions to keep workers safe, limit interaction with customers and help prevent the spread of COVID-19.
The information on this page is based on the COVID-19 Public Health Response (Alert Level Requirements) Order (No 11) 2021 effective from 11:59pm 7, September 2021.
Building and construction at Alert Level 2
All building and construction work can continue at Alert Level 2, but physical distancing must be maintained by both workers and customers, and you must have a COVID control plan in place.
When working in someone's home, tradespeople must maintain a 2 metre distance from others and you must keep a record of your visit. Face masks and online payment options are strongly recommended.
Building and construction businesses are able to buy products and materials from retailers and suppliers under Alert Level 2, but face coverings must be worn by anyone entering a retail premises. Information on what health and safety measures are required is available at Construction Health and Safety New Zealand (CHASNZ) or at WorkSafe.
You can travel domestically within Alert Level 2 regions, as long as you follow public health guidelines.
Level 2 health and safety protocols - chasnz.org
Working at level 2 - worksafe.govt.nz
Please continue to follow beforeUdig protocols before beginning any ground work
Operating a business safely at Alert Level 2 - covid19.govt.nz
Travel between Alert Levels 2 and 4
Business or work travel across the boundary is strictly limited to manage the risk of the virus spreading.
If the work you wish to undertake is not permitted under Alert Level 4, you are not permitted to cross an alert level 2-4 boundary to complete this work.
Businesses with workers needing to cross an Alert Level boundary should apply for a business travel document.
Information on applying for a Business Travel Document or Business Travel Exemption
Travel between Northland and the rest of New Zealand
Travel is less restricted for people at Alert Level 2, you can travel domestically within Alert Level 2 regions, as long as you follow public health guidelines. This means that while Northland is at Level 2, Northlanders can travel to other Alert Level 2 regions in the rest of the country.
Neither the place of departure nor the destination can be in the Alert Level 4 area. You will need to carry evidence of your purpose for travel and the location of your destination.
Driving to or through Auckland solely for leisure purposes, such as a holiday, is not permitted, due to the risks associated with spreading COVID-19. Northlanders will only be able to drive through Auckland for work or permitted personal travel.
People driving through Auckland are asked to keep moving while driving north or south. The risk of spreading COVID-19 is still high and we need to make sure people travelling through are not exposing themselves or their communities to the virus because of their travel.
Information for councils and professional services
Under Alert Level 2, building and construction site inspections can take place, including Building Warrant Of Fitness (BWoF) inspections, building inspections and maintenance of specified systems, with appropriate safety measures in place, including physical distancing.