Can councils refuse a code compliance certificate without inspecting the building?
Posted: 3 December 2019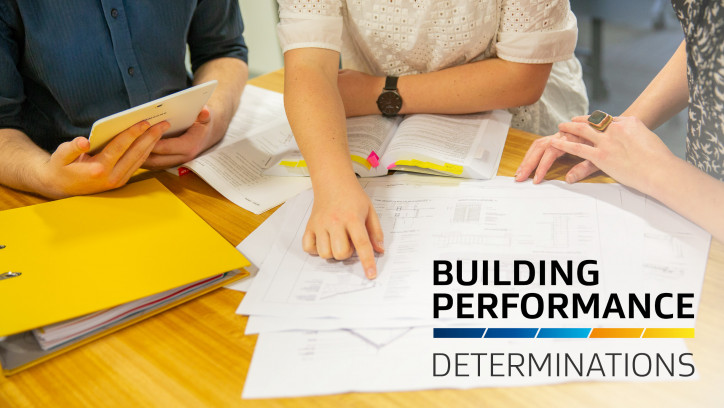 Determination 2019/032 considers the decision to refuse a code compliance certificate without doing a building inspection first.
Background
On 28 October 1997 a building consent authority (BCA) issued a building consent for a commercial building. The steel portal frame building is clad with direct-fixed metal sheet cladding and rusticated cedar weatherboards. The building work was carried out between November 1997 and March 1998. A code compliance certificate was not sought when the building was completed. In April 2019, the BCA received an application for a code compliance certificate for the 21-year-old building.
Due to the age of the building, the BCA refused the code compliance certificate. The BCA did not inspect the building, but told the applicant it did not have enough evidence to be satisfied with the weathertightness and durability of the building. The BCA suggested the applicant engage a building surveyor to inspect the building – that report could then be used as evidence of compliance with the weathertightness and durability requirements of the Building Code.
Discussion
Section 95A of the Building Act states that if a BCA refuses to issue a code compliance certificate it must give the applicant written notice of the refusal and reasons for the refusal. Section 95A requires the BCA to identify the aspects of the building that do not comply with the Building Code or Building Act.
However, the BCA did not inspect the building work in order to see how it had performed over the past 21 years. The determination noted an inspection would have allowed the BCA to identify any areas of concern or non-compliance. Instead, its refusal to issue the code compliance certificate was based only on the age of the building and general concerns regarding weathertightness and durability.
A BCA is required to make a current decision about the compliance of the building work to satisfy section 95A. The determination noted the BCA could rely on its own inspection records and the performance of the building based on a visual assessment of the building. This assessment could also identify whether more information was needed to determine compliance.
The decision
The BCA incorrectly refused to issue a code compliance certificate and its decision was reversed. The BCA was required to make a new decision taking into account the findings of the determination.
Determination 2019/032 in full.
You can read previous determinations in the determinations register.