Assessing access requirements for buildings in a complex
Posted: 31 July 2018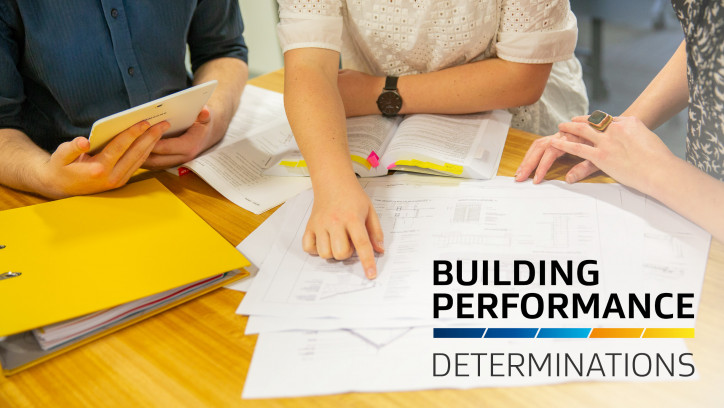 Determination 2018/018 discusses the access requirements for buildings in a development.
Background
A building consent was sought for a mixed-use development containing an 11-storey hotel building and a two-storey office building, with both buildings built over a two-storey underground carpark.
The two buildings are joined structurally, sharing foundations through the underground carpark, and having some common walls. No internal access between the hotel and the office building was proposed.
A determination was sought because of the building consent authority's (BCA) decision that a lift was needed for access to the upper floor of the office building. Whether the hotel and office should be treated as one building, or as separate buildings, was central to this decision.
Discussion
The BCA's view was that compliance with Clause D1 (Access) of the Building Code should be assessed using the combined Level 1 area of the hotel and office. The BCA decided based on section 8(1)(c) of the Building Act that the hotel and office should be treated as one building. If that interpretation was correct, a lift would be required. The owner's view was that the buildings had separate uses and ownership arrangements, and access requirements should be separately assessed for each building.
Clause D1 and NZS 4121 contain different criteria for when a lift to upper floors is required:
Clause D1.3.4(c)(iii) requires a lift in a two-storey building when the occupancy on the upper floor will be 40 or more people
NZS 4121 requires a lift in a two-storey building if the upper floor size is 400m² or more.
The proposed design met NZS 4121, as the area of the upper floor of the office building was 396m².
Section 119 of the Act says NZS 4121 is to be taken as an Acceptable Solution, and under section 19, a BCA must accept compliance with an Acceptable Solution as establishing compliance with the Building Code.
Section 8(1)(c) explains that, together, a number of buildings can be considered one 'building' when they are "intended to be managed as one building with a common use and a common set of ownership arrangements". This allows for facilities provided in one building to be used by the complex as a whole to meet Building Code requirements.
The determination considered the BCA's interpretation of section 8(1)(c) was incorrect, because there was no common use between the buildings and separate ownership and management was proposed. The compliance of the office with Clause D1 didn't depend on the facilities provided in the hotel, or vice versa. Therefore, when determining compliance with Clause D1.3.4(c)(iii) or NZS 4121 the hotel and office should be treated as separate buildings.
The decision
The office building without a lift would comply with Clause D1 regarding access to Level 1 of the office.
Determination 2018/018 in full.
Previous determinations is a register of all previous determinations.