New earthquake-prone building resources now available
Posted: 29 March 2018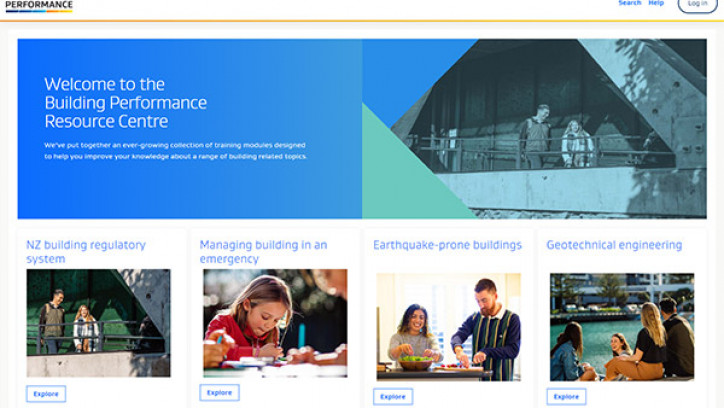 New resources are now available online for building owners affected by earthquake-prone building (EPB) legislation, council staff responsible for identifying and making decisions on potentially EPBs, and engineers responsible for assessing potentially EPBs.
On 28 February 2018 MBIE launched a new online learning site (learning.building.govt.nz)
There are four modules currently available:
Identify (identifying potentially earthquake-prone buildings)
Assess (assessing potentially earthquake-prone buildings)
Decide (deciding if buildings are earthquake prone)
Building owners (understanding your responsibilities under the new system).
The Identify and Decide modules are interactive, with opportunities to test knowledge and understanding. They are a refresher for building officials and engineers who previously attended workshops, and a training supplement for others.
Assess guides engineers through the assessment process and reporting requirements in the EPB methodology, including the requirement to consider parts.
The module for building owners guides them through the process that occurs if they are notified their building may be earthquake prone.
The online learning site has been developed to supplement face-to-face workshops by offering, accessible and flexible learning on building legislation and regulations. Learners can access the website from work or home at a time that is convenient to them.
It is expected more modules will be added to the site over the next 12 months, which will appeal to a wider audience.
learning.building. govt.nz has the modules and further information – you will need a Real Me account to log in.