Determination 2017/040 – Summary
Posted: 1 February 2018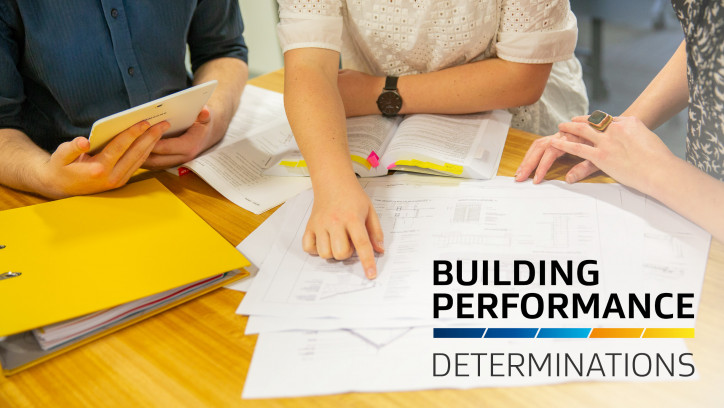 Determination 2017/040 discusses when the fire engineering brief (FEB) process is required.
Background
A building consent for alterations to a supermarket was refused by the building consent authority (BCA). Among other issues, the parties disagreed about the FEB process, which is when the scope of the fire engineering design and analysis required for a specific project is defined and documented. Once agreed by the project stakeholders, this scope provides the basis for the analysis.
The BCA considered the FEB process to be a required part of C/VM2 (Verification Method: Framework for Fire Safety Design), while the owner disagreed.
Discussion
C/VM2 is a Verification Method that must be accepted by a BCA as a means of compliance under section 19 of the Building Act.
The determination noted the FEB is a key process under C/VM2. This view was informed by paragraph 1.3 of C/VM2, which refers to the fire design requirements established during the FEB process. When C/VM2 is used as the means of establishing compliance with the Building Code the FEB must be carried out, though the nature and extent may vary depending on the particular project.
Although the FEB is a fundamental process that must be used as part of the Verification Method, the determination stated this did not mean agreement was necessarily required on all issues arising during the process, and some parameters may also need to change as the fire design is developed.
C/VM2 is not the only way to comply with the fire provisions of the Building Code. The determination stated that although the FEB process is not mandatory if an alternative solution is proposed, engaging in and documenting communication with stakeholders is important for minimising potential issues at a later stage.
Decision
The determination stated the BCA was correct to refuse to grant the building consent for the supermarket alterations, as there was insufficient information available to carry out the assessment required under section 112 of the Act.
Determination 2017/040 in full.
Previous determinations is a register of all previous determinations.