Determination 2017/023 – Summary
Posted: 27 July 2017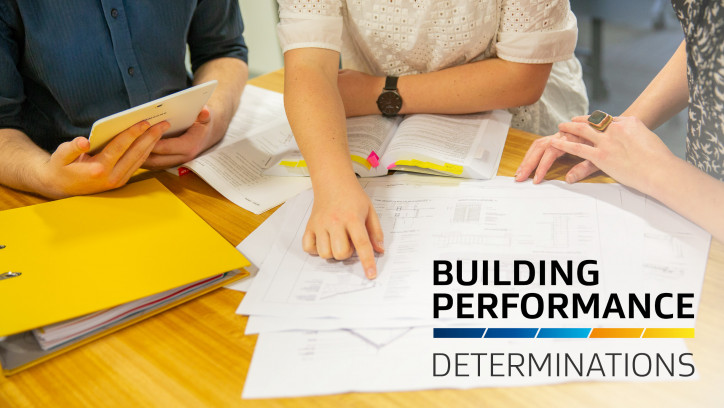 Determination 2017/023 considers whether a Type 6 automatic fire sprinkler system satisfies the Acceptable Solutions as a heat detection system. It also discusses whether there are any significant differences between a sprinkler system and heat detectors that would affect life safety.
Background
A commercial development containing three multi-level mixed use buildings, with a basement carpark running underneath the entire site, was consented by the building consent authority (BCA). The fire solution for the carpark was designed using a combination of Acceptable Solutions, including C/AS2 and C/AS7, which are a prescribed means of achieving compliance with the Building Code.
There was disagreement between the building consent authority (BCA) and the agent regarding the installation of heat detectors in the carpark. A Type 6 sprinkler system had been installed in the carpark, but the authority informed the agent that heat detectors were also required.
Discussion
The determination noted that while the substitution of heat detectors was not an explicit part of the Acceptable Solutions, it was considered within the cited Standards. The Acceptable Solutions refer to NZS 4512 and NZS 4541 in regard to the installation of the different fire safety systems. There are multiple instances within NZS 4512, the Standard for installing heat detectors, which establish that a sprinkler system can be substituted for heat detectors.
The determination also noted that a sprinkler system will activate when the temperature exceeds a predetermined value and will initiate a fire alarm, which satisfies the definition of a heat detector in NZS 4512.
However, the Acceptable Solutions do amend the Standards, and there were specific paragraphs that the BCA referred to as requiring heat detectors. C/AS7 requires where there is vehicle parking within a building it must have at a "minimum a Type 3 automatic heat detection system".
The BCA took the word "minimum" to mean that the carpark must have heat detectors. However, the determination took the view that the "minimum" requirement is a baseline and a system that provides a higher level of performance will satisfy C/AS7. The sprinkler system is suitable as a method of heat detection, and has the additional benefit of controlling and potentially extinguishing a fire.
Therefore, the sprinkler system exceeds the minimum requirement of a Type 3 automatic heat detection system and satisfied C/AS7.
The decision
The determination stated that:
the BCA was incorrect to require Type 3 heat detectors alongside the Type 6 automatic fire sprinkler system
the use of a Type 6 automatic fire sprinkler system complies with Clause C4.3, if the system is compliant with either NZS 4515 or NZS 4541, and has the additional modifications to satisfy NZS 4512
the installed Type 6 automatic fire sprinkler system satisfies the Acceptable Solutions as a means of providing heat detection.
Determination 2017/023 in full.
Previous determinations is a register of all previous determinations.