LBP Registrar's update- the good, the bad and the mandatory
Posted: 29 July 2016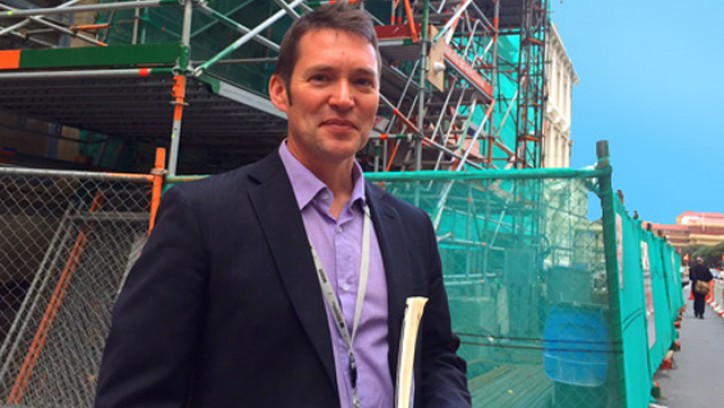 LBP Registrar's update, from the Registrar Building Practitioner Licensing, Paul Hobbs.
Welcome to the LBP section of Codewords 73. This issue I've included a bit of everything – the good, the bad and the mandatory.
The good
The LBP scheme has just passed a significant milestone - issuing its 30,000th licence!
Peter Watson of Canterbury is LBP number 30,000. Peter works for H&R Garlick Builders, a Canterbury-based residential building company that is also a member of the Registered Master Builders Association. Peter is 24 years old and a well-qualified applicant, holding a level four qualification in carpentry. He is also our profiled LBP later in this issue of Codewords.
Licensing the 30,000th LBP signifies a noteworthy milestone in the scheme's nine-year existence. Growth has been particularly strong since 2012, when the scheme became compulsory for people doing restricted building work. Almost 20,000 licenses were issued in the four-year period since then.
We currently have a total of 24,850 individual LBPs, the number fluctuating as people move into and out of the scheme over time, but increasing overall. The increase is good news in light of heightened building activity.
See recent news on building and construction forecasting on the MBIE Corporate website.
The bad
In other news, the Building Practitioners Board (the Board) has cancelled the licence of Wairarapa Licensed Building Practitioner (LBP) Cecil Sinclair. The disciplinary penalty handed down by the Board in this instance represents the firmest action taken by the Board to date. You can read more about this in a article below.
It's also worth pointing out that the Board is still receiving far too many complaints about LBPs not providing records of work (RoWs). As a rule of thumb, a RoW should be provided to both the owner and council (the Territorial Authority) once restricted building work has been completed.
Restricted building work has more on Records of Work.
The mandatory
We update you on changes to glass barrier requirements. Glass barriers are now commonplace on decks and around stairs, so the time is right to update information in this space about design and construction.
We've also included a timely reminder for those entering into building contracts (hopefully you're all aware that you need a contract for any work costing $30,000 or more, including GST). Check that you are up with changes that kicked in last January, tightening up requirements to protect the consumer.
Good luck, apprentices
Good luck to all apprentices competing for Registered Master Builders' 2016 Apprentice of the Year. Now in its tenth year, we support this event to celebrate and reward exceptional new talent and skills leadership. I'm looking forward to 4 November, when I'll join others in the industry to judge the national finals.
Watch a video about the competition
As the weather gets colder remember to watch out for winter slip hazards on site. Numb or frozen appendages can also be a cause for concern-so keep safe!
Paul Hobbs
Registrar Building Practitioner Licensing