BC Update 177: Safety and suitability of external claddings
Posted: 24 February 2016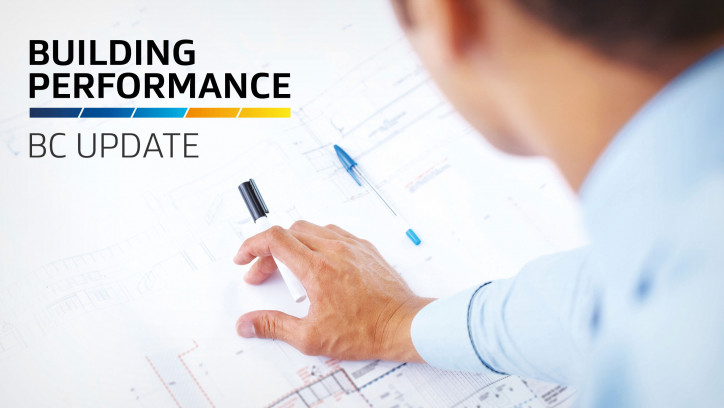 Recent overseas experience, including some multi-level building fires, has highlighted the importance of ensuring that external claddings meet their Building Code obligations and are correctly used and specified.
This Building Controls Update is a periodic news bulletin for the building sector.
A number of these fires have occurred in the United Arab Emirates, including two in 2015. A similar fire at a Melbourne apartment block in 2014 prompted the Victorian Building Authority (VBA) to audit other inner city high-rises.
The claddings involved in these overseas fires were aluminium composite panels (ACPs) with a 100% polyethylene core. The VBA audit indicated widespread use of this particular product (which can be lighter and cheaper than other, less combustible ACPs) on a number of Melbourne buildings.
An ACP is a thin sandwich-type panel made from two sheets of aluminium bound to a core of insulating material. This core may contain 100% polyethylene (which melts at relatively low temperatures and is highly flammable), or a combination of mineral fibre (which does not catch fire) and polyethylene in varying proportions depending on the particular product. Products with higher proportions of polyethylene are more combustible.
Building Code requirements
External wall claddings must meet a number of Building Code provisions including, but not limited to, those relating to their 'reaction to fire' performance (other requirements such as for weathertightness, structure and durability also apply). The fire performance requirements are contained in Building Code clauses C3.5 and C3.7 for fire affecting areas beyond the fire source.
In terms of fire performance, the acceptable properties of external walls depend on several factors: the building's height, its particular risk group classification, the presence of sprinklers, and the distance from the relevant boundary.
Check the documentation
As ACPs used as external claddings can present fire hazards if incorrectly used or specified, it is important for BCAs to check that building consent documentation includes an appropriate level of detail to demonstrate Building Code compliance. It is especially important to check the product documentation for any limitations or special requirements regarding the ACPs' use or installation and not to rely on branding claims; e.g. that a particular product is fire resistant or fire retardant.
In particular, the consent documentation should contain:
adequate specification of materials and products to be used in the construction of external walls (including claddings)
clear identification of what materials and products have been specified for this construction
clear details on how materials and products are to be installed, and
clear identification of where walls are designed to achieve a certain reaction to fire performance.
In relation to the claddings' fire performance, compliance claims should be substantiated by evidence of suitability such as test reports issued by a credible independent testing laboratory. Applications involving alternative testing methods should involve suitably qualified engineers familiar with international literature on the fire testing of ACPs and experienced in reaction to fire test methods. Caution should be used where these methods rely on small-scale tests or testing without the metal facing of the ACP removed, as these only provide a limited assessment of the ACPs' reaction to fire performance.
A number of ACP external wall products on the market have certificates or statements of compliance such as a product (CodeMark) certificate. Before relying on these certificates or statements it is important to check the certificate to make sure that the intended use is covered by the certificate and for any applicable conditions or limitations are met in the proposed use.
Check that products are specified and used correctly
To ensure the correct and safe use of ACPs, it is important that designers, builders and installers are aware of any limitations or special requirements specified on the product documentation regarding their use or installation.
Builders, installers and inspectors should also take care to ensure the products being installed during construction are the same as those specified in the building consent documentation. The Australian experience has been that some builders have substituted the particular ACP products that were specified with cheaper, more combustible alternatives.
Any proposed product substitution should be checked with the designer and must be approved by the BCA who issued the building consent before proceeding. Refer to the Ministry of Business, Innovation and Employment's quick guide to product substitution.
Read and download the quick guide to product substitution